Limousine Service Brandon Township MI
Are you looking for limousine service Brandon Township MI?
If you were to ask us here at Rochester Limousine which of our immaculate limousines is our favorite, it'd be quite hard for us to choose. After all, our outstanding limousine service offers quite a few fantastic models for our passengers to choose from. Our Suburban Stretch limos, for instance, are our largest and most spacious limousines, with gorgeous wrap around seating, hardwood floors, several bars, and so much more – it even seats up to 20 people so you never have to narrow down your companions when planning a trip outside Brandon Township! On the other hand, our 9 and 12-seater Chrysler 300 limos are immensely charming and yet elegantly traditional, with a number of equally excellent amenities onboard to satisfy. In fact, no matter how you dice it, our limousine service always comes out on top. It's why our limousine service has officially been voted number one – twice – as well as the reason our guests can't ever seem to get enough. Most importantly, you can take our limousine service anywhere. From anniversary parties and Broadway in Detroit shows, to bachelorette parties and guys' nights out, we urge you to get in touch with our limousine service specialists as soon as possible to learn more about how we can help you have the time of your life! Choose a limousine service as impressive as Brandon Township is charming. Choose Rochester Limousine.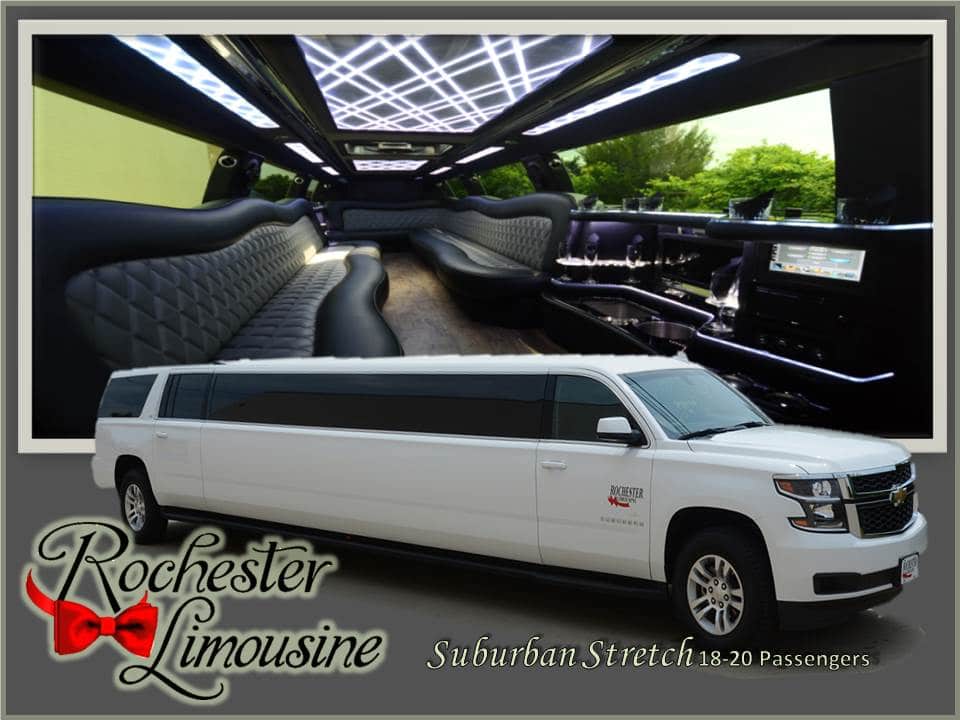 Limousine Service Brandon Township MI
With more than 20 years of experience, Rochester Limousine is excited to help you enjoy "A Night To Remember" by offering you access to the most luxurious limousine services in Brandon Township, MI. Brandon Township is an amazing collective of communities in Oakland County's area. Its more than 15,000 residents have plenty of lakes and recreational areas to immerse themselves in, and even a fair share of delectable eateries to take advantage of when the mood hits. However, when it comes to excitement, Brandon Township isn't necessarily the cornerstone of entertainment in the area. What Brandon Township is, however, is a magnificent group of communities that just so happens to be within our service area at Rochester Limousine. That means, anytime you feel like skipping town in search for amazing adventures outside Brandon Township with those you love, our award-winning limousine service is here for you! Trust us, we're certain you won't be able to find a fleet of luxury vehicles or a staff of transportation experts better than ours at Rochester Limousine anywhere in or out of Brandon Township!
If you are in the Brandon Township area and are looking for limousine service Brandon Township MI, please contact us today by calling 248.289.6665 or by filling out the form below: