Limousine Service Brandon Gardens MI
Are you looking for limousine service Brandon Gardens MI?
Luxurious, reliable, comfortable, sleek, sophisticated, elegant, outstanding – these are the terms often used to describe our incredible limousine service at Rochester Limousine. What can we say, though? Our limousine service has been voted the best in Metro Detroit twice in a row for its superior excellence. Each of our luxury vehicles is truly inspired with top-of-the-line safety technologies and outstanding entertainment amenities designed to facilitate a truly once-in-a-lifetime experience for all who're able to take advantage of our one-of-a-kind limousine service. Best of all, our limousine service can easily accommodate groups of any size. For our larger groups, our 20-passenger Suburban Stretch limousine is more than acceptable. It features three built-in TVs, two large bars, and more. Contrarily, our more traditional-looking Chrysler 300 limo models are perfect for smaller groups of up to 12 people. It all just depends on what you want and need. Not sure what that may be? No problem! Our knowledgeable, experienced limousine service specialists would be more than happy to help you figure out exactly which vehicle you need to impress your guests back home in Brandon Gardens. All you have to do is let us know where to pick you up, and we're certain you'll wonder why you didn't take advantage of our outstanding limousine service at Rochester Limousine sooner!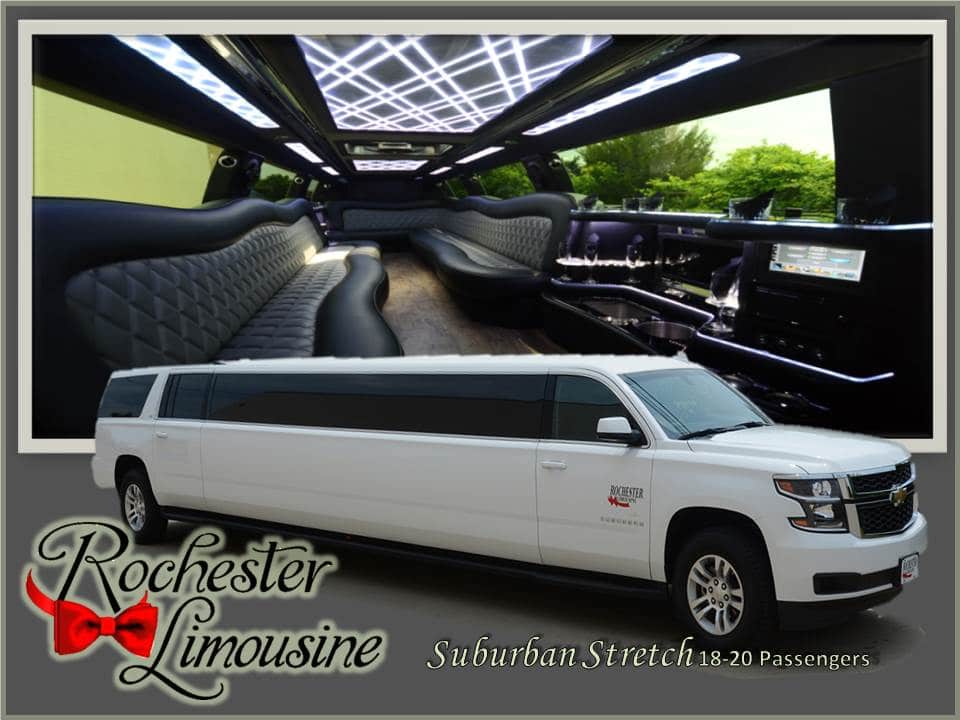 Limousine Service Brandon Gardens MI
With more than 20 years of experience, Rochester Limousine is excited to help you enjoy "A Night To Remember" by offering you access to the most luxurious limousine services in Brandon Gardens, MI. Although there may not be many parks and gardens in Oakland County's tiny community of Brandon Gardens, the Charter Township of Brandon still has plenty to offer, including the nearby Ashton Orchards. For starters, several beautiful inland lakes surround Brandon Gardens, including Bald Eagle Lake, Lake Louise, Long Lake, and Huff Lake. This means fishing and boating enthusiasts from all over have a special place in their hearts for Brandon Gardens. Furthermore, anyone willing to make a bit of a drive from Brandon Gardens can easily reach the Holly Recreation Area and Independence Oaks County Park. If you're hoping to reach something specific for a significant occasion, the best advice we have to give is to leave your own vehicle behind and take advantage of our limousine service at Rochester Limousine instead. We'll pick you up from Brandon Gardens at the start of your journey, and make sure you get home safe no matter how hard you party or how tired you are at the end of the night. All you need to do is make a reservation and focus on having a great time!
If you are in the Brandon Gardens area and are looking for limousine service Brandon Gardens MI, please contact us today by calling 248.289.6665 or by filling out the form below: