Limousine Service Anchor Bay Gardens MI
Are you looking for limousine service Anchor Bay Gardens MI?
In order for you to secure a reservation for the best limousine service in Metro Detroit, you simply have to trust our seasoned transportation experts at Rochester Limousine. We know exactly what we're doing when it comes to matching thrill seekers with the incredible vehicles they need from our limousine service's newest and hottest fleet. First and foremost, safety and reliability are our top priorities, followed by comfort and entertainment. That means, whether you're merely interested in having a quiet, luxurious place to unwind and prepare for a huge upscale event, or you're looking to let loose with all the best entertainment, our limousine service is going to exceed your expectations – all you have to do is choose which of our stunning limousines  you want. But don't worry; our limousine service specialists can help you out with that part. If you have a smaller group to accommodate, for instance, we will likely recommend one of our more traditional Chrysler 300 limos. They can hold anywhere from 9-12 people, but are jam packed with all sorts of features we know you'll adore. If you have a larger group, or just a big appetite for fun, you can't go wrong with our 20-passenger Suburban Stretch limousine. The bottom line is, you won't find a limousine service anywhere near Anchor Bay Gardens that can beat our award-winning limousine service at Rochester Limousine!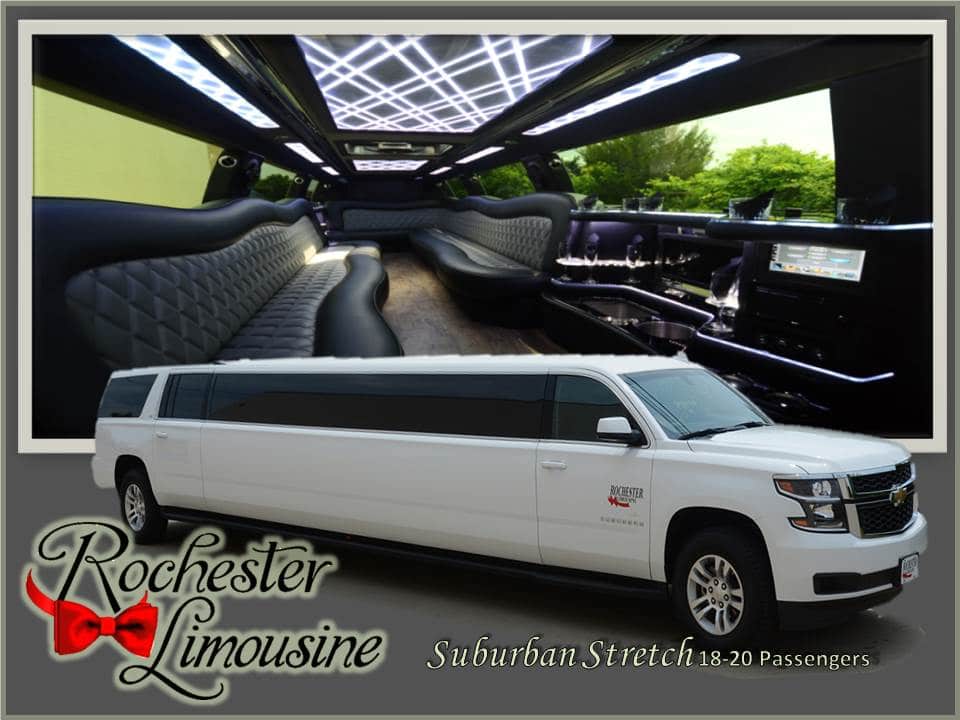 Limousine Service Anchor Bay Gardens MI
With more than 20 years of experience, Rochester Limousine is excited to help you enjoy "A Night To Remember" by offering you access to the most luxurious limousine services in Anchor Bay Gardens, MI. Anchor Bay Gardens is a very small, exclusively residential community right off the coast of Lake St. Clair's Anchor Bay, and although it doesn't have any botanical gardens or such of its own to name, it is still known for its lush scenery and picturesque horizon. And of course, boaters and fishing enthusiasts have been calling Anchor Bay Gardens home for years thanks to its uninhibited coastline. In fact, with Auvase Creed flowing right through Anchor Bay Gardens, it's almost as if the entire community is a residential harbor with every property boasting it's own channel leading directly out to the bay. However, as magical a place as Anchor Bay Gardens is, it's local entertainment scene is severely lacking, which is why most residents like to spend most of their time in downtown Detroit where all the action is. Just remember, if you ever want or need to set yourself apart from the rest, all you have to do is let our experts know where in Anchor Bay Gardens we can pick you up and our limousine service will naturally take care of the rest!
If you are in the Anchor Bay Gardens area and are looking for limousine service Anchor Bay Gardens MI, please contact us today by calling 248.289.6665 or by filling out the form below: