Limousine Service West Bloomfield MI
Are you looking for limousine service West Bloomfield MI?
If you think you need an excuse to rent a limousine service, think again. Our limousine service at Rochester Limousine is specifically designed to perfectly cater to the needs of any individual or group celebrating absolutely any special occasion or regular Friday night. You can take it bar hopping across the city, to Opening Day at Comerica Park, or even to a special restaurant for a seemingly impromptu date night with your significant other! Whatever size group you have, our limousine service is sure to have an ideal luxury vehicle for you decked out with all the best bells and whistles – from our 20-seater Suburban Stretch limos, to our 9 and 12-seater Chrysler 300 model limos. Most importantly, you can always rely on our limousine service to be the most reliable, safe, convenient, and overall spectacular means of transportation in Metro Detroit. After all, ours wasn't voted the "Best Limousine Service" twice in a row for nothing! So before you start planning your carpooling route through West Bloomfield to get all your friends together for a big night out, please, take a moment and consider our remarkable limousine service at Rochester Limousine instead. We're confident you and your guests will be so impressed by our incredible luxury vehicles, you'll all be too spoiled to ever want to drive yourselves anywhere again!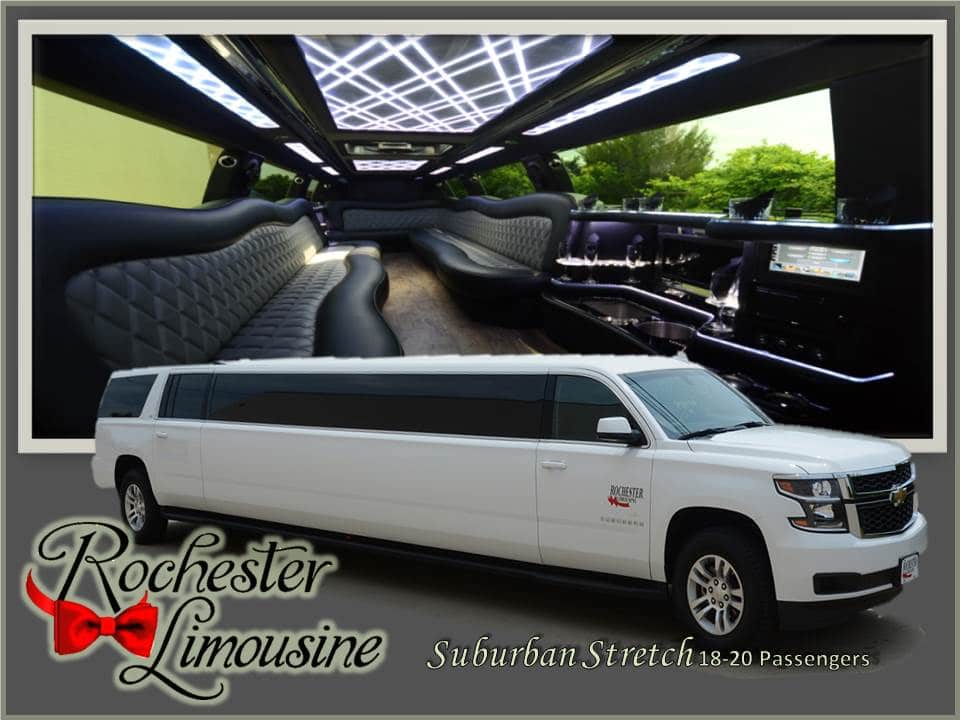 Limousine Service West Bloomfield MI
With more than 20 years of experience, Rochester Limousine is excited to help you enjoy "A Night To Remember" by offering you access to the most luxurious limousine services in West Bloomfield, MI. West Bloomfield, or the Charter Township of West Bloomfield as it's officially known, is one of the most expensive place to live in all of Oakland County. That means its more than 60,000 affluent residents are used to a certain standard when it comes to just about everything, and why West Bloomfield also happens to be one of the most beautiful and abundant rural areas as well. From its collection of inland lakes surrounding the area, to its plethora of nature preserves, word-class golf courses, and recreational opportunities, West Bloomfield simply continues to impress each and every day. In fact, tourists from throughout the region can't help but make their way over to the TreeRunner West Bloomfield Adventure Park, West Bloomfield Nature Preserve, and numerous Straits Lakes that cover the adjacent terrain when in search of adventure. Just remember, if it's ever impressive transportation you need, Rochester Limousine's extraordinary limousine service is always available – you just have to make sure you call ahead and reserve your desired limousine before someone else beats you to it!
If you are in the West Bloomfield area and are looking for limousine service West Bloomfield MI, please contact us today by calling 248.289.6665 or by filling out the form below: