Limousine Service Warren MI
Are you looking for limousine service Warren MI?
Whether you're a homebody, or constantly seeking your next adventure, we're certain you'll love our limousine service at Rochester Limousine. You could be celebrating a major life event, or simply trying to make it on time to the Tiger's Opening Day, either way, we know our limousine service will make sure you and your guests arrive where you need to go safely in style. After all, ours was awarded the title of "Best Limousine Service in Metro Detroit" twice consecutively, and we continue to do our best to exceed even our own standards and expectations each and every day. In fact, no matter what size group you have, or where you're going, our limousine service is practically guaranteed to have everything you need. From our 20-passenger Suburban Stretch limos, to our 9 and 12-seater Chrysler 300 limos, our luxury vehicles are designed to ensure you and your guests have access everything you need to have a great time – including onboard bars, televisions, sound systems, incredible lighting, and more. All you need to do is make sure you reserve our limousine service in plenty of time to ensure you get to choose whichever luxury vehicle best meets your needs. Once you've done that, all that's left is for you to sit back, relax, and let our talented professionals at Rochester Limousine handle the rest. And don't worry, you can always count on our limousine service to make sure no matter how hard you party, you always arrive back home in Warren safe and sound at the end of the night!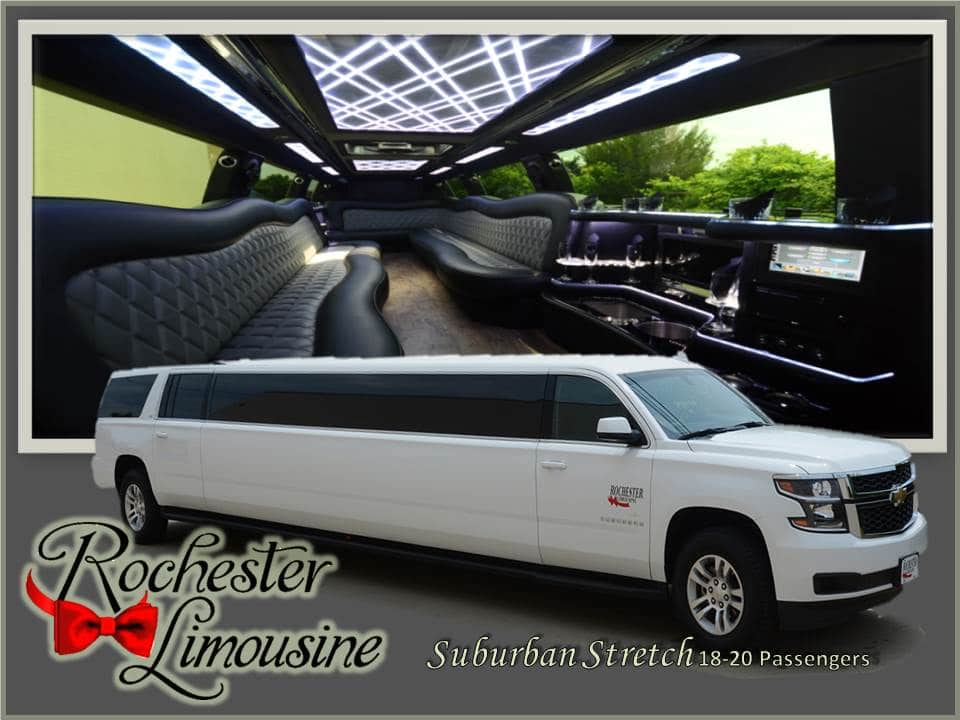 Limousine Service Warren MI
With more than 20 years of experience, Rochester Limousine is excited to help you enjoy "A Night To Remember" by offering you access to the most luxurious limousine service in Warren, MI. Macomb County's city of Warren is already an incredible place. From its surplus of local businesses, to its charming suburban features, like the local farmer's market and splash zone in Warren City Center, Warren is simply a grand area for just about anyone to live. However, as incredibly beautiful and convenient as Warren may be, it's not exactly drawing in thousands of tourists. It is, on the other hand, in a great location for ensuring its residents are close by to a  ll kinds of attractions and opportunities. In fact, the only thing most residents of Warren ever need to worry about is how they're going to get where they need to go – and we've got that part covered. So, if you and your friends are looking to get out of Warren for a bit and go bar hopping, see a sporting event, attend a concert, or do just about anything else, make sure you give our at Rochester Limousine the chance to really elevate your experience!
If you are in the Warren area and are looking for limousine service Warren MI, please contact us today by calling 248.289.6665 or by filling out the form below: