Limousine Service Rochester Hills MI
Are you looking for limousine service Rochester Hills MI?
When you see a limousine, do you immediately begin wishing you could shirk off whatever it is you're currently doing in Rochester Hills and take a relaxing, carefree ride through the city instead? It's okay, most people do, which is why at Rochester Limousine we specialize in providing the most versatile limousine service around! Whether you're attending a fabulously upscale event, or merely looking for a way to elevate your routine date night, our limousine service offers everything you and your guests/love ones could possibly require for a spectacular trip. Our Suburban Stretch limos, for instance, boasts enough space to comfortably accommodate as many as 20 people, as well as two full bars, several entertainment systems, wrap around seating, and more! Our limousine service's Chrysler 300s are also packed to the brim with all sorts of amazing amenities, but are designed for more intimate gatherings of groups of up to only 9-12 people. Most importantly, however, you know you can always trust that our limousine service professionals will make sure you have a great time. After all, we boast more than 20 years of experience thriving in this industry, as well as recognition as the number one limousine service in all of Metro Detroit – as voted by the people twice in a row!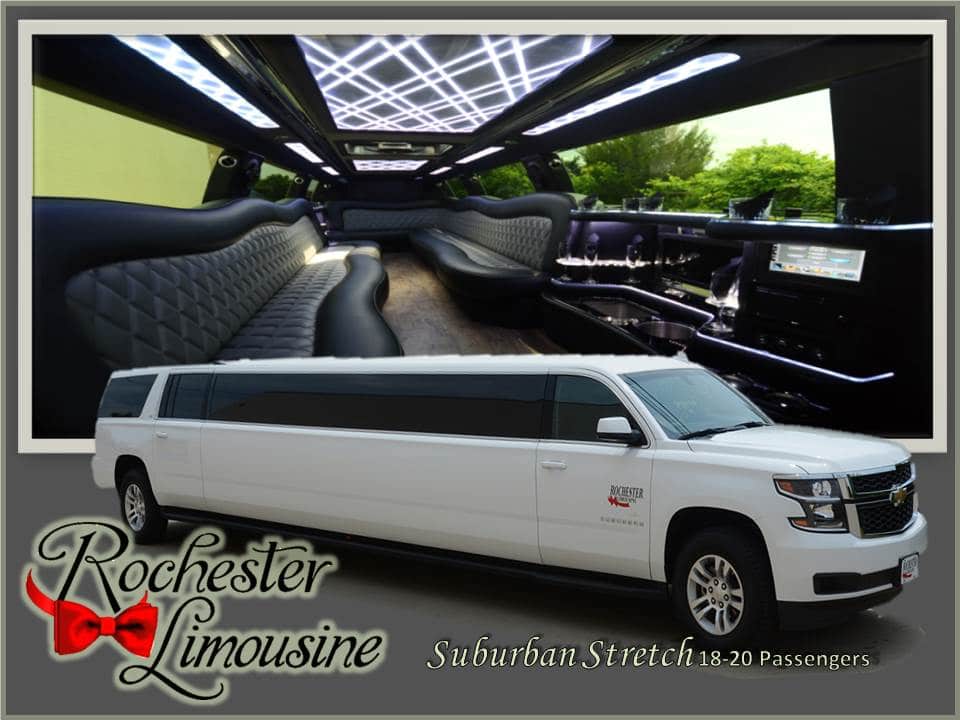 Limousine Service Rochester Hills MI
Rochester Limousine is excited to help you enjoy "A Night To Remember" by offering you access to the most luxurious limousine service anywhere in or beyond Rochester Hills, MI. Rochester Hills is a large, beautiful city in Oakland County with more than 70,000 proud residents calling it home. It offers plenty of dining and entertainment opportunities locally, as well as fabulous shopping at places like The Village of Rochester Hills and countless clean parks to discover. In fact, Rochester Hills even offers its residents ideal proximity to several local colleges, universities, and hospitals for a truly complete way of life. Of course, if exciting sporting events, incredible concerts, and other such activities are more your speed, you have to be willing to look beyond Rochester Hills. The good news is, with Rochester Hills being so close to just about every attraction and/or venue Metro Detroit has to offer, all you ever have to worry about it how you're going to get where you want to go. Luckily, Rochester Limousine has everyone in Rochester Hills covered thanks to our magnificent limousine service. Our limousine service is reliable, stylish, and ready to take you and your guests on a journey you'll never forget – so climb onboard! We're confident once you do, you'll never want to travel by any other means ever again.
If you are in the Rochester Hills area and are looking for limousine service Rochester Hills MI, please contact us today by calling 248.289.6665 or by filling out the form below: