Limousine Service Oakland Township MI
Are you looking for limousine service Oakland Township MI?
If you are going somewhere important, and you want to feel important, you need to make sure you're traveling in style – and you can't get any more stylish than the luxury vehicles in our limousine service's fleet at Rochester Limousine. Built from the ground up with all the latest and most impressive amenities, like integrated entertainment systems, onboard bars, fiber optic lighting, and more, our elegant limousines truly put our limousine service over the top. And that's not just us saying so! The people of Metro Detroit think so too, officially voting our limousine service the best of the best more than once! From our 20-seater Suburban Stretch limos, to our 9-12 seat Chrysler 300s, there simply is no better, more comfortable, or more exciting way to travel than by taking advantage of our limousine service at Rochester Limousine. Even if all you and your guests want to do is get out of Oakland Township for the night and catch a show or game, we're more than ready pick you up and whisk you away to all sorts of incredible adventures. At Rochester Limousine, we've been making dreams come true and facilitating amazing journeys for more than 20 years thanks to our remarkable limousine service. All we ask is that you let us use our vast experience and transportation knowledge to make sure you and your guests have the time of your lives!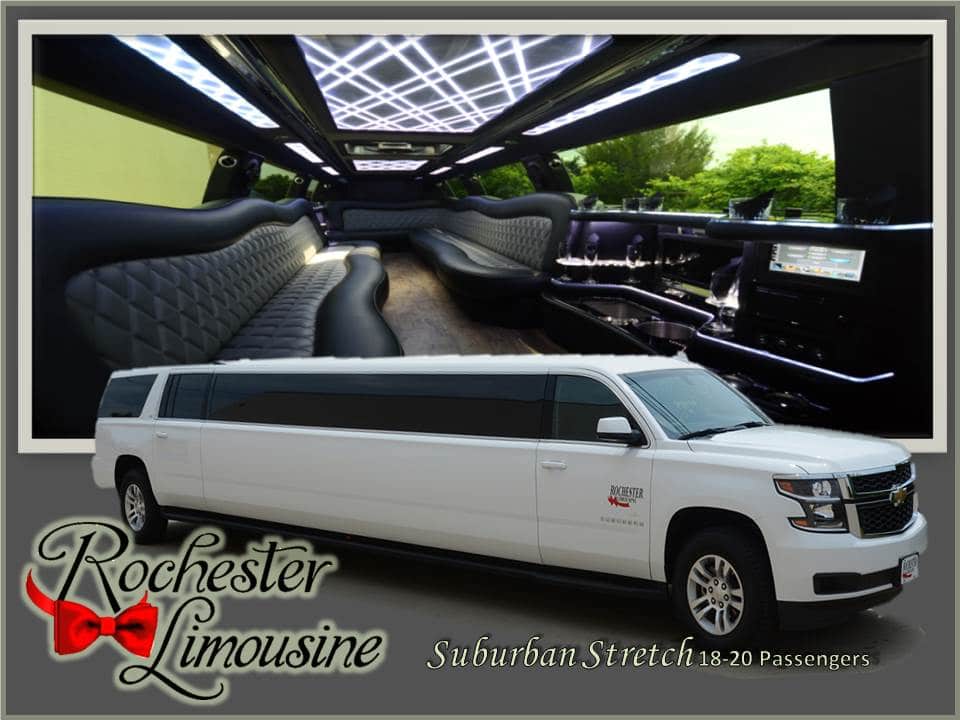 Limousine Service Oakland Township MI
Rochester Limousine is excited to help you enjoy "A Night To Remember" by offering you access to the most luxurious limousine service anywhere in or beyond Oakland Township, MI. More than 16,000 people live in the densely wooded bedroom communities of Oakland Township in Oakland County. However, with more than 16 square miles to spread out in, Oakland Township is in no way a crowded or busy place to live. In fact, Oakland Township is for the most part surrounded by relaxing walking trails, massive recreational areas, and plenty of clean parks for its residents to enjoy! For residents looking for luxury, glamor, and thrills, Oakland Township isn't necessarily the best place to look. The good news is, getting out of Oakland Township and exploring Metro Detroit, as well as all the incredible attractions and events the area has to offer, is now easier than ever thanks to our exclusive limousine service at Rochester Limousine. All you have to do is reach out and let us know exactly where in Oakland Township our limousine service needs to come get you, and before you know it you and your lucky guests will be on the road wishing you didn't ever have to go back!
If you are in the Oakland Township area and are looking for limousine service Oakland Township MI, please contact us today by calling 248.289.6665 or by filling out the form below: