Limousine Service Novi MI
Are you looking for limousine service Novi MI?
Whether you've never been in a limo before in your life, or it's already your preferred means of transportation, if you've never tried our limousine service at Rochester Limousine before, we can assure you you've been missing out. Our limousine service was designed purely for comfort and versatility, meaning you can take it anywhere, anytime, with whomever you want. If, say, you have a wedding party of 20 bridesmaids and groomsmen you need to get to your venue on time, our 20-seat Suburban Stretch is perfect for you. On the other hand, if you have a special date planned or just want to go somewhere fun with a few friends, our 9 and 12-seater Chrysler 300 limos are guaranteed to have everything you need. After all, our limousine service offers the newest and hottest fleet of spectacular luxury vehicles around. In fact, ours was even voted the "Best Limousine Service in Metro Detroit" two years in a row! Bottom line is, it doesn't matter if you're looking for a party limo to help you push your wild exploits to the limit, or an elegant limo to impress your boss and all his/her friends at a local corporate event in Novi, we're certain our limousine service will never let you down. So hurry up and reserve your spot today! To do so, all you've got to do is reach out to our knowledgeable limousine service professionals at Rochester Limousine, and tell us exactly what you need – we'll take care of everything from there!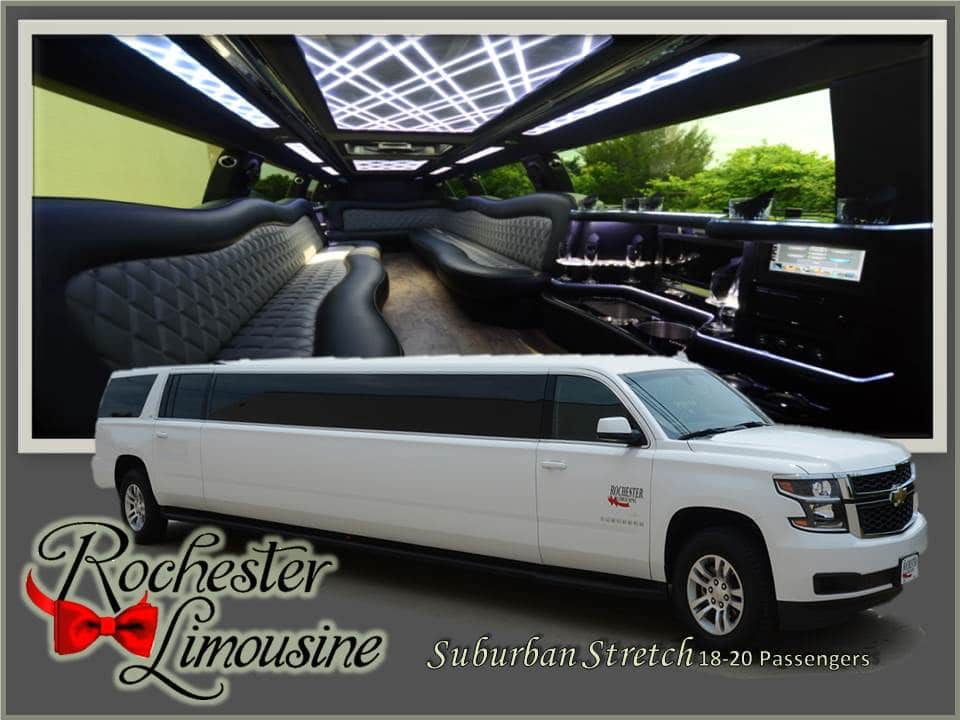 Limousine Service Novi MI
With more than 20 years of experience, Rochester Limousine is excited to help you enjoy "A Night To Remember" by offering you access to the most luxurious limousine services in Novi, MI. Inside Oakland County's Novi Township, the aptly named city of Novi never ceases to impress its more than 50,000 lucky residents. It has its own shopping district, the Novi Town Center, numerous parks, the beautiful Walled Lake to the north, and an outstanding selection of restaurants for every taste. However, the city of Novi is most known for its surplus of historical sites and breathtaking neighborhoods, which means there aren't exactly a lot of modern attractions to explore. Of course, just because Novi isn't filled with the most cutting-edge excitement or extravagant entertainment like some of the other surrounding cities, doesn't mean you can't have a good time. Besides, our limousine service at Rochester Limousine can turn any ordinary event or venture into and extraordinary adventure! So, before you let another mundane day in Novi get you down, just remember, we're always here for you with all the excitement you can handle – all you've got to do is ask!
If you are in the Novi area and are looking for limousine service Novi MI, please contact us today by calling 248.289.6665 or by filling out the form below: