Limousine Service New Baltimore MI
Are you looking for limousine service New Baltimore MI?
You deserve to enjoy magical moments in life, but not every moment in life can be a magical one. The good news, however, is that at Rochester Limousine, our compassionate transportation professionals specialize is enhancing experiences and facilitating amazing adventures thanks to our one-of-a-kind limousine service. No matter where you're going, whether it's a celebration for a milestone in someone you love's life or a special event you just can't miss, our limousine service is the best means of transportation in the entirety of Metro Detroit – as voted by the real people of Metro Detroit two years in a row! And how could it not be? From our Suburban Stretch limos' luxurious wrap around seating, built-in entertainment systems, private bars, and more for groups of up to 20 people; to our Chrysler 300s' fiber optic lighting, upgraded sound systems, and more for groups of up to 9-12 people; our limousine service offers everything you and your guests could ever hope for to have the night of your life. Best of all, our limousine service professionals are committed to your satisfaction 110%, and can help you find the perfect vehicle for your groups unique needs. All you have to do is have a little faith in our competent experts, and let us help you take advantage of our exclusive limousine service at Rochester Limousine. Trust us, our limousine service will have you out of New Baltimore and having the time of your life in no time!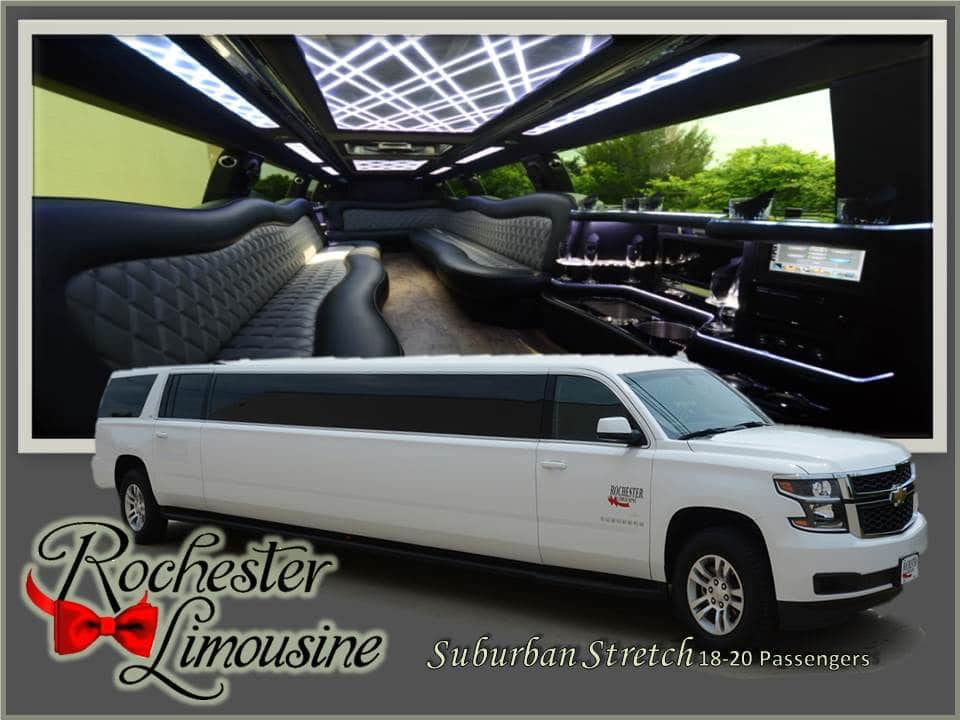 Limousine Service New Baltimore MI
Rochester Limousine is excited to help you enjoy "A Night To Remember" by offering you access to the most luxurious limousine service anywhere in or beyond New Baltimore, MI. New Baltimore may be a small community in Macomb County with only 12,000 or so total residents calling it home, but that doesn't mean that it isn't a tremendous coastal community with a lot of historical significance and a firm reputation as a fabulous resort city. After all, New Baltimore's location on the shoreline of Lake St. Clair's Anchor Bay is truly one of the best places throughout the area to live. Residents of New Baltimore can enjoy endless boating and fishing, not to mention it's close enough to Detroit to make day trips simple without subjecting you and those you love to the constant craziness of the city. However, being so far north does put those in New Baltimore at a bit of a disadvantage when it comes to enjoying certain things, like concerts, sporting events, art shows, and more. Thankfully, Rochester Limousine is always here to help. With just one quick and easy phone call to our talented transportation professionals, we can hook you up with access to the newest and hottest fleet of luxury vehicles of any limousine service in the city – meaning we can get you out of New Baltimore and onto your next adventure as fast as possible! Choose transportation as excellent as New Baltimore, only at Rochester Limousine.
If you are in the New Baltimore area and are looking for limousine service New Baltimore MI, please contact us today by calling 248.289.6665 or by filling out the form below: