Limousine Service Milford MI
Are you looking for limousine service Milford MI?
No one ever feels like their time is wasted when that time is spent with people they love, so why not make sure the next time you hang out with your loved ones it's even more memorable by reserving our limousine service at Rochester Limousine? Whether you all have plans to go to a concert or a Detroit Tigers game, or someone is celebrating a special birthday or getting married, our limousine service is certain to make your evening out together one none of you will never forget. Best of all, when you take advantage of our limousine service, you never have to worry about not having enough space for everyone, or paying for more space than you need, because our diverse fleet is full of luxury vehicles to meet any group's needs. From our larger Suburban Stretch limos capable of seating up to 20 people, to our smaller Chrysler 300 limousine models that can accommodate 9-12 people, each of our vehicles is built to impress no matter how many friends you're bringing along. Not sure exactly what you need? No problem! Our caring limousine services professionals are trained to help you have a safe and exciting journey every step of the way. Whether we can help you choose which of our luxurious vehicles is right for you, or simply help you through the reservation process and answer all your questions, we're certain every aspect of our limousine service will impress. So don't be shy, we love to help people have a good time! All you've got to worry about is making sure you reserve our limousine service ahead of time, and have your friends in Milford ready to go when we arrive!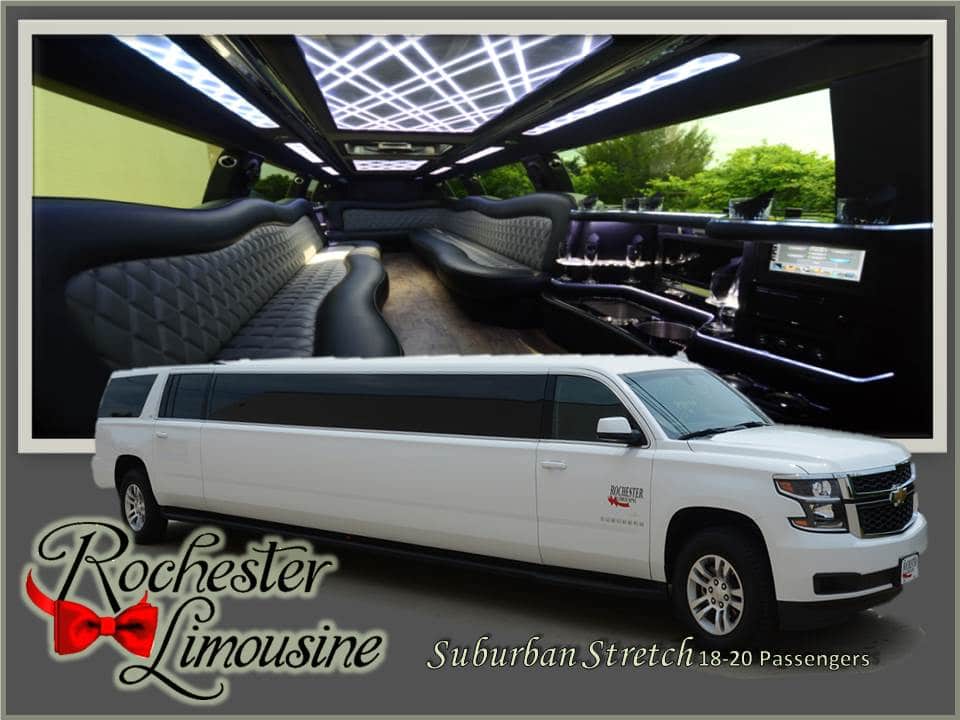 Limousine Service Milford MI
With more than 20 years of experience, Rochester Limousine is excited to help you enjoy "A Night To Remember" by offering you access to the most luxurious limousine services in Milford, MI. Being part of Oakland County's Milford Township means being close to all sorts of opportunities, and no one understands this better than the lucky residents of the village of Milford. After all, Milford is centrally located between Hubbell Pond and the Proud Lake State Recreational Area, and offers everything from fishing, canoeing, and kayaking, to mini-golf and shopping. And if that wasn't enough, residents of Milford are also able to enjoy extraordinary neighborhoods offering gorgeous, rural homes and numerous local parks. In fact, there are more than four small parks just within less a mile of Milford's main street alone. However, even in an incredible, peaceful little village like Milford, sometimes residents still want more. Fortunately, with help from our limousine service at Rochester Limousine, that's never a problem. No matter what kind of adventure you're looking for, we can help. Just make sure you reach out to us quickly to reserve your limo before someone else beats you to it!
If you are in the Milford area and are looking for limousine service Milford MI, please contact us today by calling 248.289.6665 or by filling out the form below: