Limousine Service Leonard MI
Are you looking for limousine service Leonard MI?
At Rochester Limousine, we succeed every day in helping our clients treat themselves like the kings and queens they are by offering the most extraordinary limousine service in the region. And that's not just us bragging. Two years in a row our limousine service was rated the best in Metro Detroit, and every day we do our best to push that limit even further so that one day we can be seen as the very best in the state! Of course, with our incredible fleet of luxury vehicles, we're confident we're well on our way. In fact, no matter what kind of event or celebration you're planning on attending, we encourage you to reserve our limousine service for yourself and your loved ones so that you can see first hand just how incredible our dedication and services truly are. We're certain whether you choose our 20-seat Suburban Stretch limo, or one of our classic 9 or 12-seat Chrysler 300 limousines, you'll be overwhelmingly impressed by our limousine service's vast assortment of available amenities. And the best part is, reserving our limousine service is as easy as getting in touch with our incredible transportation professionals at Rochester Limousine and making a reservation. We'll even help you figure out exactly what you need, and assist you in choosing which of our limousine service's vehicles is right for you. All you have to do is make sure you and anyone else from Leonard you have tagging along for the ride are ready to go when we arrive, and we'll handle the rest!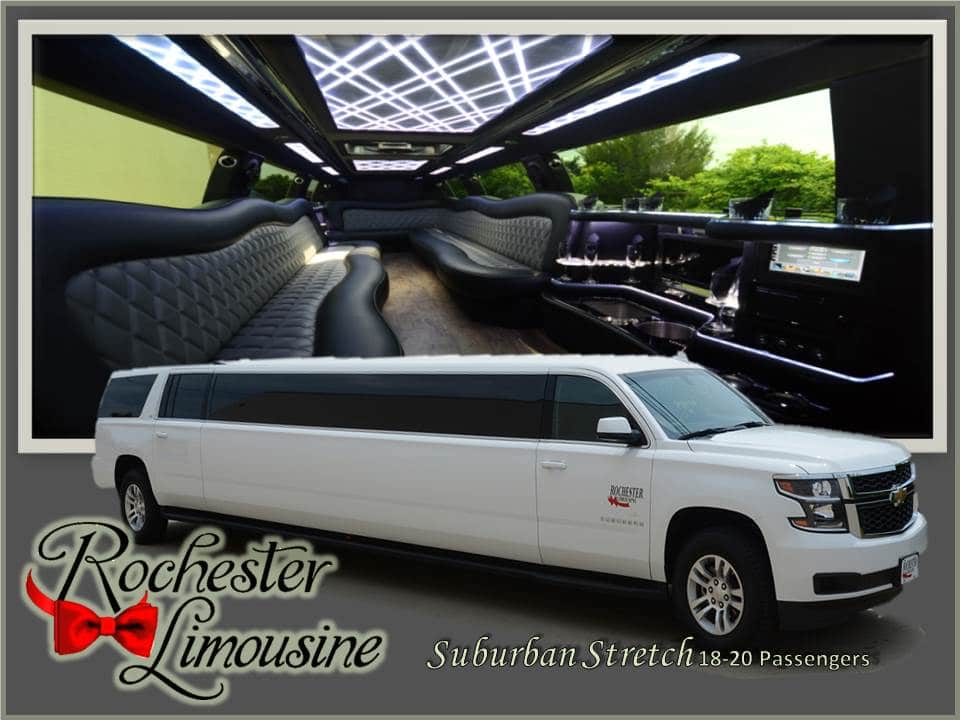 Limousine Service Leonard MI
With more than 20 years of experience, Rochester Limousine is excited to help you enjoy "A Night To Remember" by offering you access to the most luxurious limousine services in Leonard, MI. Oakland County's village of Leonard has always been an outstanding recreational community. Locally, the affluent residents of Leonard always have the Polly Ann Trail to take advantage of. Meanwhile, just outside of Leonard, adventurers can also find hot air balloon rides at Sky Adventures, golf clubs, numerous lakes and rivers for fantastic fishing, and more. Plus, Leonard is an incredibly wealthy area with massive estates for its citizens to return home to at the end of the day. However, one thing the peaceful, seemingly back woods community of Leonard doesn't have is a lot of modern attractions and excitement – but that's okay. Anytime you or your friends and loved ones feel like getting out of Leonard and experiencing something new, all you've got to do is figure out where you want to go and reserve our limousine service at Rochester Limousine. We'll not only help you arrive at your destination safe and sound, we'll make sure you all have a magnificently fun journey along the way!
If you are in the Leonard area and are looking for limousine service Leonard MI, please contact us today by calling 248.289.6665 or by filling out the form below: