Limousine Service Highland MI
Are you looking for limousine service Highland MI?
Planning a party or going to a scheduled event takes preparation. You have to think about guest lists, whether you're going to eat before, during, or after, and of course what you're going to wear. But perhaps the greatest challenge of all in these cases is how you're going to get there. If you have a large group, carpooling can be difficult, and no one ever wants to be both dressed up and crammed in someone's back seat between several other people. Luckily, our insightful transportation specialists at Rochester Limousine have a solution for you – our one-of-a-kind limousine service! Our spectacular limousine service – voted the number one limousine service in all of Metro Detroit – is hands down the simplest, most convenient, and most fun way of getting where you want to go. Between our 20-seat Suburban Stretch limos, to our 9 and 12-seat Chrysler 300 limos, the list of amenities is endless, and best of all, by taking advantage of our limousine service you and your guests can enjoy them all. From private onboard bars and sound systems to help get the party started, to televisions and spacious luxury seating to help you comfortably wind down at the end of the night, our limousine service is more than prepared to facilitate a comprehensively positive experience from start to finish. So go ahead, pick up the phone and ask about how you can reserve our limousine service today. We promise once you do, you'll see Highland and the rest of Metro Detroit like you've never seen them before!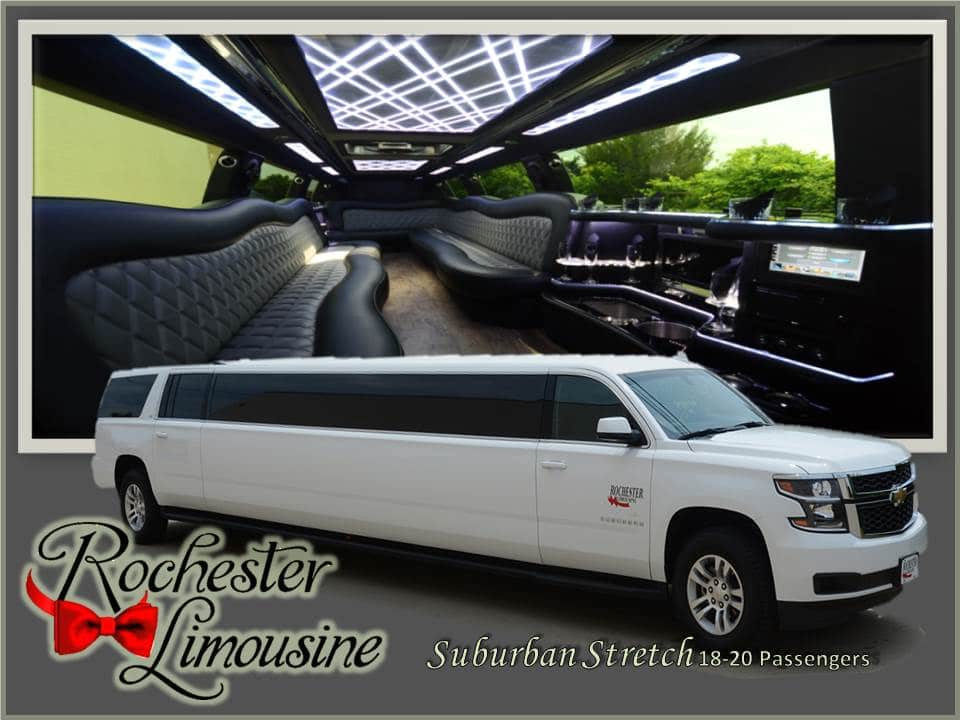 Limousine Service Highland MI
With more than 20 years of experience, Rochester Limousine is excited to help you enjoy "A Night To Remember" by offering you access to the most luxurious limousine services in Highland, MI. Not to be confused with East or West Highland, which are also neighborhoods within Highland Township, the community of Highland is located alongside Livingston Road between Eleanor and Highland Roads in Oakland County. Aside from a few nearby lakes and recreational areas there really isn't much to see or establishments to visit in the immediate vicinity of this area. Thankfully, getting out and exploring beyond Highland is easy. Pretty much all of Metro Detroit's greatest attractions are all southeast of town, and if you need a ride you can always call our incredible limousine service at Rochester Limousine to pick you up. Most importantly, we promise to show you the time of your life and get you back home to Highland safe and sound!
If you are in the Highland area and are looking for limousine service Highland MI, please contact us today by calling 248.289.6665 or by filling out the form below: