Limousine Service Groveland Township MI
Are you looking for limousine service Groveland Township MI?
Life is what you make it, and if you want to make yours extraordinary you have to put your comfort first once in a while – like renting a limousine service to elevate your evening out. You don't even have to be attending a special event or lavish party to take advantage of our limousine service at Rochester Limousine, although it is perfect for all formal and informal occasions. All you need is a desire to be pampered and an idea of where you're headed – and perhaps a few close friends to tag along. Whether you find something fun in Groveland Township, or you want to take the opportunity to get out and see what else is out there in Metro Detroit, our limousine service is guaranteed to offer a vehicle that perfectly suits your unique needs. In fact, it doesn't really matter which of our remarkable vehicles you choose. Both our 20-seat Suburban Stretch limos and our two distinct 9 and 12-seat Chrysler 300 limos are bursting with charm and amenities. From state-of-the-art entertainment and lighting systems, to personal bars and unbeatable comfort, our limousine service truly does offer everything you and your loved ones could ever dream of. Best of all, you know that when you put your trust in our exceptional limousine service professionals at Rochester Limousine you're getting the best. Don't believe us? You don't have to. Our limousine service has been recognized twice as Metro Detroit's best already, which means you likely won't find one better anywhere near Groveland Township.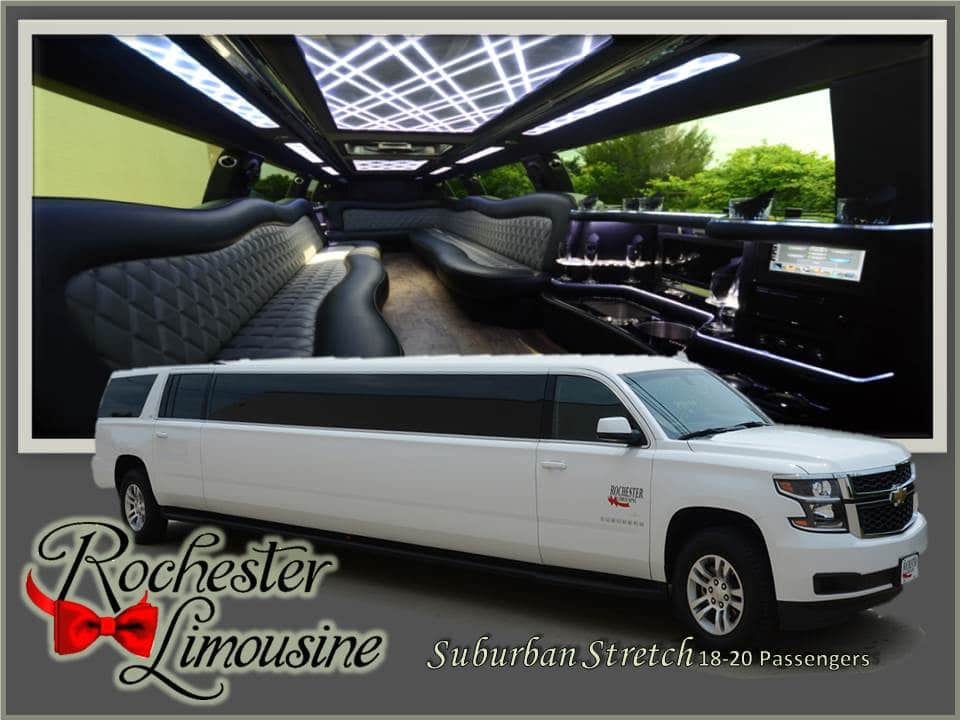 Limousine Service Groveland Township MI
With more than 20 years of experience, Rochester Limousine is excited to help you enjoy "A Night To Remember" by offering you access to the most luxurious limousine services in Groveland Township, MI. If you're one of the more than 5,000 people who live in either Austin Corners or Groveland Corners in Groveland Township, you know all about having a good time. The Holly Recreation Area is practically right outside your door, as is Jump Island and WhoaZone, and that's just scratching the surface of all that Groveland Township has to offer. However, if you've ever found yourself wondering what it would be like to feel like a big shot, popping bottles in a limousine and cruising through any city other than the ones in Groveland Township on your way to some grand adventure with those closest to you, you should find out! It's time for you to get out of Groveland Township and go off in search something amazing. It doesn't matter if you just want to plan an elegant date night for your spouse to reconnect, or get a massive group together to barhop until the sun comes up, so long as you do something that will get you and people you love from Groveland Township together. Just make sure you give our transportation professionals a heads up so we can have our limousine service ready to go!
If you are in the Groveland Township area and are looking for limousine service Groveland Township MI, please contact us today by calling 248.289.6665 or by filling out the form below: