Limousine Service Drayton Plains MI
Are you looking for limousine service Drayton Plains MI?
Just because most days you have to wake up, go to work, and spend all your time focusing on everything except yourself, doesn't mean that you don't deserve to pull focus once in a while. That's why, at Rochester Limousine, we cater to all the overworked employees, dedicated parents, and otherwise burned out citizens in Drayton Plains by providing a world-class limousine service that's anything but ordinary. Now when you and your friends/family have time off to spend together, our limousine service can make sure it's time none of you will ever forget. Best of all, it doesn't even matter to us what you plan to use our limousine service for! Birthday parties, weddings, prom, anniversary, special concerts, and once-in-a-lifetime sporting events – you can even use our limousine service to help you and your friends barhop safely! All you have to do is choose which of our outstanding limos you like best and then let us know where in Drayton Plains we need to be for pick-up and drop-off, it's really that simple. We even have three beautiful limousine models for you to choose from, including our 20-seat Suburban Stretch limo, and our 9 and 12-seater Chrysler 300 limo, and each one comes with greater amenities than the last. Of course, what would you expect from the top-rated limousine service in Metro Detroit? If you want to get somewhere safe, on time, and in style, you simply have to choose our reliable limousine service at Rochester Limousine.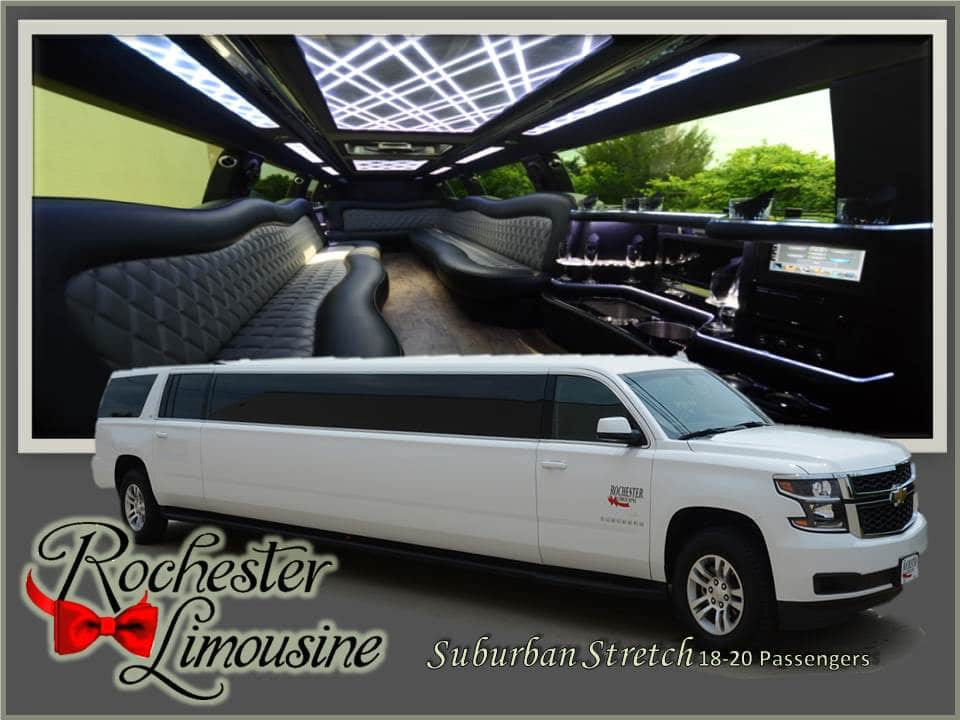 Limousine Service Drayton Plains MI
With more than 20 years of experience, Rochester Limousine is excited to help you enjoy "A Night To Remember" by offering you access to the most luxurious limousine services in Drayton Plains, MI. Just north of the Waterford Historic Village on the western side of Loon Lake, Oakland County's community of Drayton Plains resides. Drayton Plains is a beautiful rural community surrounded by lush landscaping and an abundance of recreational opportunities. In fact, just outside Drayton Plains' borders are a handful of some of the best attractions in the area, like Michigan's SEA LIFE Aquarium and LEGOLAND Discovery Center. However, if you are looking for something new, something far outside Drayton Plains, our experts at Rochester Limousine can help. After all, with so many incredible things and places to see and explore throughout Metro Detroit, all you need is a ride! Our lavish limousine service can take you and your esteemed guests from Drayton Plains anywhere you want to go. So hurry up and find a destination fast so you can reserve your spot with us before all availability runs out!
If you are in the Drayton Plains area and are looking for limousine service Drayton Plains MI, please contact us today by calling 248.289.6665 or by filling out the form below: