Limousine Service Beverly Hills MI
Are you looking for limousine service Beverly Hills MI?
At Rochester Limousine, our mission is simply to offer you access to the best limousine service possible so that your most important occasions can exceed every expectation. It's the reason our limousine service professionals are so devoted to making sure our clients in Beverly Hills are always satisfied and have everything they need, as well as why we boast the newest and hottest fleet of luxury vehicles in all of Metro Detroit. In fact, we're confident our limousine service's numerous amenities alone are more than enough to impress even the most fickle guests. From our 20-seat Suburban Stretch limos' three built-in televisions and two separate onboard bars, to our two smaller Chrysler 300 limos' magnificent sound systems and impeccable lighting displays, we simply can't help but offer our loyal passengers a limousine service capable of facilitating the adventure of a lifetime. Whether you plan on sticking close to Beverly Hills for a local birthday party or wedding, or you want to explore the far reaches of Metro Detroit with all your closest friends, we urge you to let our limousine service tag along for the ride. After all, our limousine service at Rochester Limousine has been voted number one more than once for a reason! You won't find better reliability, greater comfort, or safer vehicles anywhere else.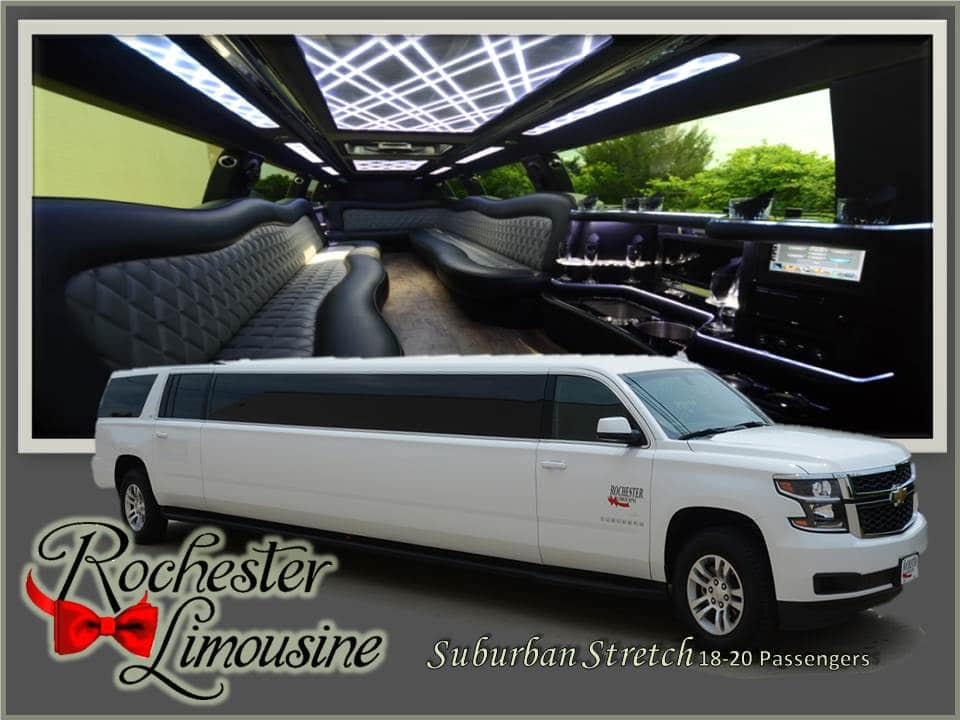 Limousine Service Beverly Hills MI
Rochester Limousine is excited to help you enjoy "A Night To Remember" by offering you access to the most luxurious limousine service anywhere in or beyond Beverly Hills, MI. Not to be confused with the infamous city of Beverly Hills in California, Oakland County's Beverly Hills is the most populated village in Michigan – as well as a lovely upscale neighborhood to live in for its more than 10,000 residents. Beverly Hills even offers quite a few parks and clubs for its citizens to take advantage of, not to mention the vast assortment of restaurants there are to enjoy in the surrounding area. When it comes to attractions and entertainment, not many people flood to this remarkable community throughout the year and residents are often left wanting more. Fortunately, thanks to our limousine service at Rochester Limousine, residents of Beverly Hills can go anywhere and do anything they want without a care in the world. From scheduled concerts, games, and events in the city you just can't miss, to escapades not yet conceived, we're certain we can help you have the time of your life no matter where you want to go. Best of all, we'll make sure you and all your guests make it back to Beverly Hills safe and sound at the end of the night! What could be better?
If you are in the Beverly Hills area and are looking for limousine service Beverly Hills MI, please contact us today by calling 248.289.6665 or by filling out the form below: