Limousine Service Berkley MI
Are you looking for limousine service Berkley MI?
If you're getting married, sending your child off to prom, or are otherwise in need of reliable, yet elegant transportation, to transport you and your guests throughout or outside of Berkley, our limousine services at Rochester Limousine are perfect for you. With our incredible limousine services, you can choose between a Suburban Stretch limo, capable of accommodating up to 20 people, or one of two Chrysler 300 models able to comfortably seat 9-12 people – and that's just the beginning! Depending on which of our remarkable luxury vehicles you choose, our limousine services also allow you to take advantage of a vast assortment of diverse onboard amenities. From our Suburban Stretch's multiple built-in TVs, large bars, wood flooring, and cozy wrap around seating, to our Chrysler's upgraded sound systems and abundance of festive lighting, there's simply no reason not to take advantage of our unique limousine services at Rochester Limousine. Whether you want to hit the town and bar hop with your close friends, or show up somewhere special in style, you can't go wrong with choosing our remarkable limousine services to help get you there. Make your dreams come true and impress your loved ones along the way by choosing our limousine services at Rochester Limousine for your next momentous occasion or event.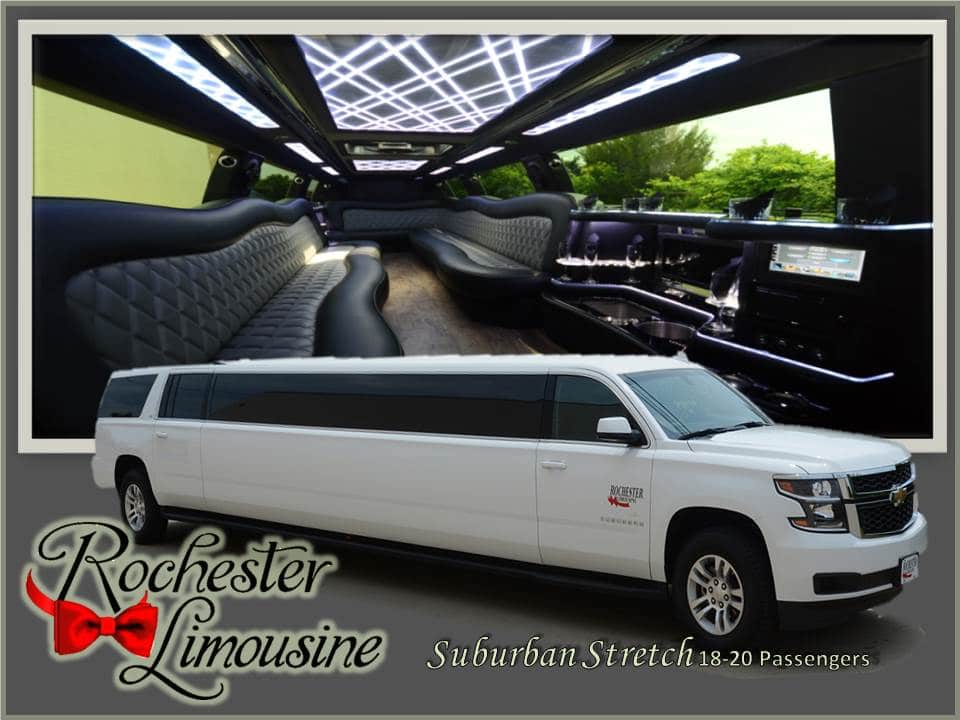 Limousine Service Berkley MI
With more than 20 years of experience, Rochester Limousine is excited to help you enjoy "A Night To Remember" by offering you access to the most luxurious limousine services in Berkley, MI. From its gorgeously charming downtown, to its active participation in numerous local events and celebrations throughout the year, Oakland County's humble little town of Berkley is unique to say the least. As adorably old-fashioned as Berkley is, it's not exactly bursting with many opportunities for entertainment. In fact, aside from its proximity to all the attractions to the south in Royal Oak and a few nearby parks, the town of Berkley is actually rather quiet throughout most of the year – a true perk when you take into account that Berkley is also one of the most affordable communities to live in throughout the entire United States. Of course, as "easily walkable" and enchanting as the town of Berkley is, sometimes you just need a little more excitement in life. The good news is, if you're a resident of Berkley, our experts at Rochester Limousine can help you find that excitement. All you have to do is take advantage of our amazing limousine services at Rochester Limousine, and let yourself go!
If you are in the Berkley area and are looking for limousine service Berkley MI, please contact us today by calling 248.289.6665 or by filling out the form below: