Limousine Service Armada Township MI
Are you looking for limousine service Armada Township MI?
If you want to be able to enjoy a stress-free event where all you have to do is relax and have a good time, you need to entrust your transportation needs to our capable limousine service professionals at Rochester Limousine. Helping people enjoy the life of luxury from the road is what our limousine service is all about. In fact, whether you choose either of our Chrysler 300 limo models, or our massive Suburban Stretch limousine, you can always rest comfortably knowing that you've chosen from a fleet of Metro Detroit's newest, hottest, safest luxury vehicles. Plus, it wouldn't be a luxury limousine service without amenities and entertainment – which our vehicles are overflowing with. From televisions and sound systems, to controlled lighting displays and onboard bars, our limousine service has it all! Of course, it was voted the best limousine service in Metro Detroit twice in a row for a reason. It doesn't matter if you're celebrating a birthday, prom, wedding, bar mitzvah, anniversary, or any other event you deem important – so long as it matters to you, we'll do whatever we can to make it the most magical night of your life. So go ahead, get in touch with our limousine transportation experts at Rochester Limousine today and reserve our limousine service for yourself. We're certain your loved ones in Armada Township will be more than impressed!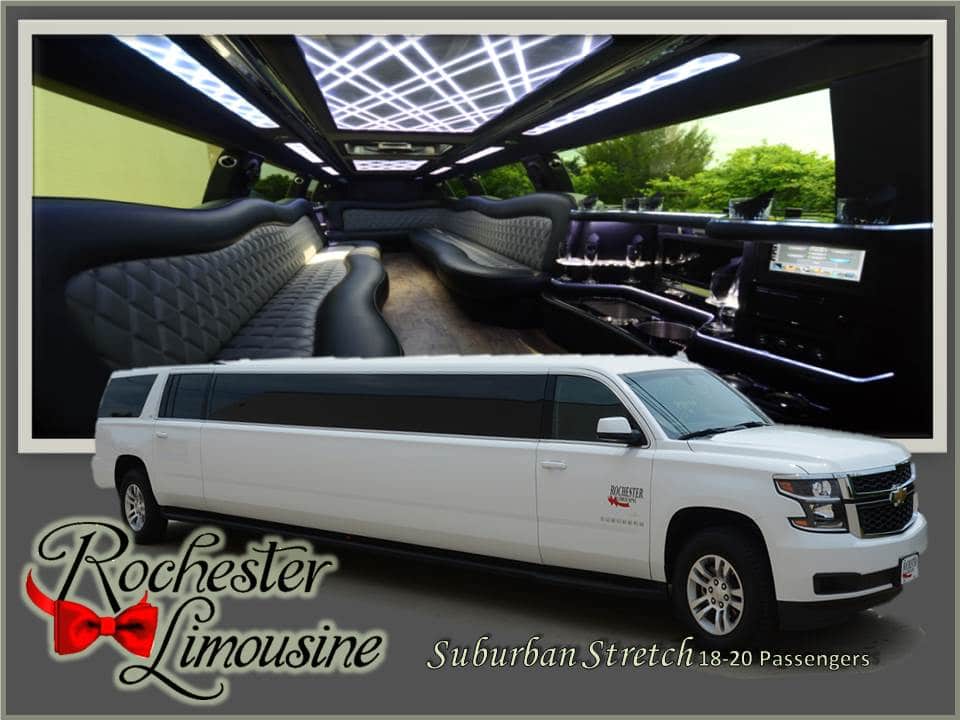 Limousine Service Armada Township MI
With more than 20 years of experience, Rochester Limousine is excited to help you enjoy "A Night To Remember" by offering you access to the most luxurious limousine services in Armada Township, MI. The Civil Township of Armada is definitely one of Macomb County's quieter townships. It only has one village, the village of Armada, and less than 5,500 residents spanning across its entire area. This is good for the residents of Armada Township, who love the advantage of having plenty of room to spread out and enjoy the area's lush natural surroundings. When it comes to entertainment, Armada Township is somewhat at the bottom of the list. In fact, the biggest attractions Armada Township is known for are its two local celebrations, the Armada Fair and the Armada-geddon Halloween festival, which bring people throughout the township together twice a year. That's why, the next time you're looking to do something really fun, we encourage you to let our professionals at Rochester Limousine hook you up with a fully equipped limousine service that will take you wherever you want to go, or whatever adventure you're aspiring to. That way, you truly get to know what being a VIP really feels like!
If you are in the Armada Township area and are looking for limousine service Armada Township MI, please contact us today by calling 248.289.6665 or by filling out the form below: