Limousine Service Armada MI
Are you looking for limousine service Armada MI?
You only get so many special moments in life, and you deserve to live every one of them in style. That's why, we urge you to reserve our limousine service at Rochester Limousine the next time you've got something important going on in your life. After all, whether you're celebrating a birthday party, bachelor or bachelorette party, prom night, or any other special occasion, you deserve to go all out and treat yourself to a limousine service and anything else you want or need. Our limousine service is more than just a means to party on the road. You can also use it to get to concerts, sporting events, or even just to bar hop safely with your friends – no designated driver required! Our limousine service takes you where you want to go, provides for you, keeps you safe, and returns you home safe and sound at the end of the night no matter how wild or out of control your night gets. In fact, the only thing you have to worry about is picking out which of our incredible limousines you want to take for a ride, and of course placing your reservation so we know when you're expecting your limousine service to arrive. Whether you choose one of our Chrysler 300 limos or our Suburban Stretch limousine, of course, makes no difference. We know so long as you trust our limousine service at Rochester Limousine, you'll have a great time in Armada, or wherever else you plan to go!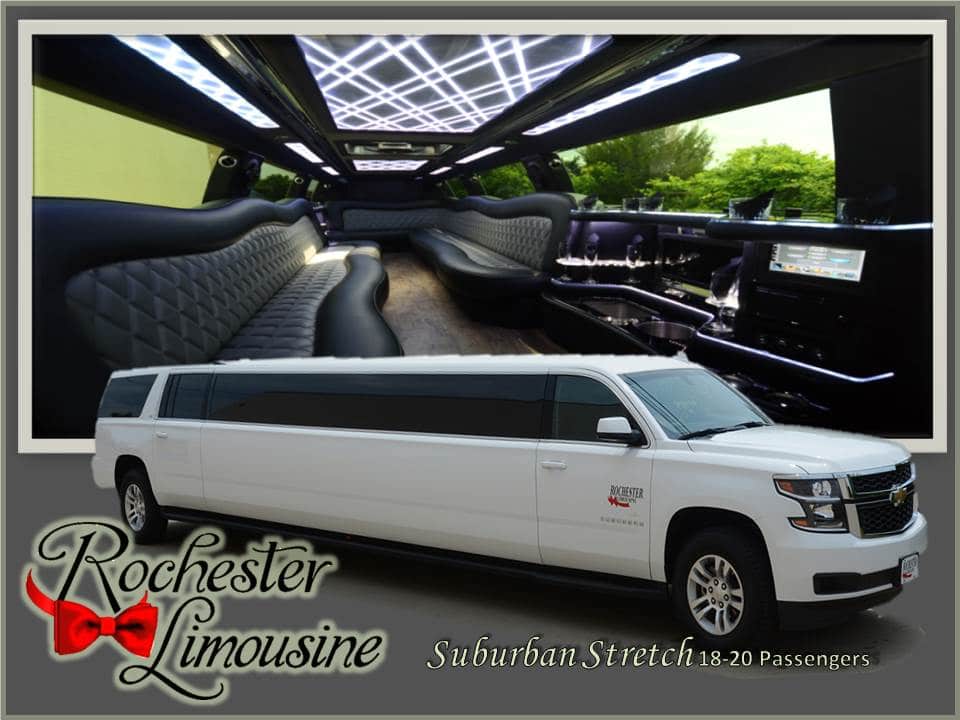 Limousine Service Armada MI
With more than 20 years of experience, Rochester Limousine is excited to help you enjoy "A Night To Remember" by offering you access to the most luxurious limousine services in Armada, MI. Macomb County's village of Armada in Armada Township is a wonderful residential community, even though the only thing it's really known for are its annual Armada Fair and Halloween "Armada-geddon" festival. The rest of the year, its picturesque farmhouses drape gently over the lush surrounding landscape while it's citizens spend most of their time rallying to help one another live better, happier lives, leading Armada to become one of 2019's top "50 Nicest Places in America." As beautiful as Armada is, and as nice as its residents are, you won't find a lot of thrills in this town. You do, however, have access to our limousine service at Rochester Limousine, which will take you anywhere you want to go. So think about it, figure out what you want to do, where you want to go, and let us know – we'll be there to pick you up before you know it!
If you are in the Armada area and are looking for limousine service Armada MI, please contact us today by calling 248.289.6665 or by filling out the form below: