Limousine Service Southfield MI
Are you looking for limousine service Southfield MI?
In a professionally advantageous city, like Southfield, knowing where to find an extraordinary limousine service for all your corporate parties and events is crucial. Although, we didn't say it was hard. Our limousine service at Rochester Limousine is known to be the best in Metro Detroit after all, winning recognition as such two years in a row. And our fleet of luxury limousines, including our magnificent 20-seater Suburban Stretches and our efficient 9 to 12-seater Chrysler 300s, is renowned as the newest, hottest, most comfortable, and most reliable in the city – and we're just getting started. Our limousine service also offers our clients the opportunity to take advantage of a tremendous amount of onboard features and amenities, including built-in televisions and entertainment systems, controlled lighting and fiber optic displays, multiple private bar areas, and so much more. More importantly, however, our limousine service specialists are dedicated 110% to ensuring the complete and total satisfaction of you and all of your honorable companions. So before you start searching around Southfield for a limousine service that meets your understandably high expectations, we urge you to give our exclusive limousine service at Rochester Limousine the chance to prove to you exactly why we're the best. With our more than 20 years experience we know we can exceed you every expectation, all you have to do is trust us!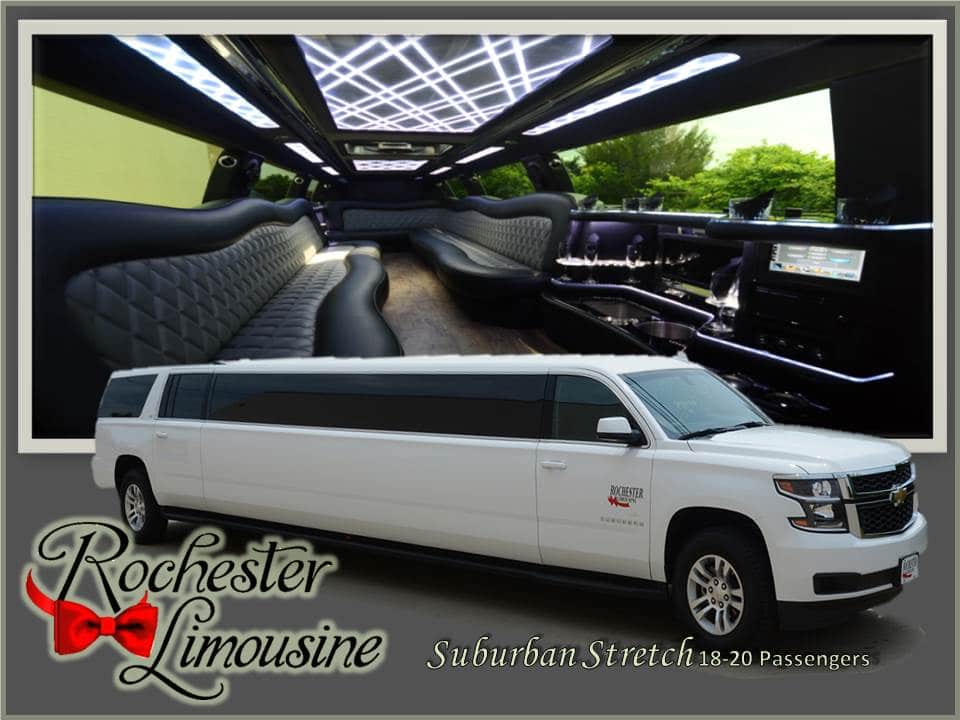 Limousine Service Southfield MI
Rochester Limousine is excited to help you enjoy "A Night To Remember" by offering you access to the most luxurious limousine service anywhere in or beyond Southfield, MI. Oakland County's city of Southfield is one that is bursting with opportunity in every direction you turn. From the city's beautiful "Golden Triangle," to the perfectly quaint little neighborhoods where most of Southfield's more than 70,000 citizens live, it truly is a place where people of all ages and backgrounds go to thrive. And of course, with so many successful companies and flourishing organizations in Southfield, the need for impressive transportation is imminent. Luckily, as you already know, Rochester Limousine can help you and all of your esteemed guests get wherever it is you need to go inside or out of Southfield. From your office's annual holiday parties and routine client visitations, to personal outings to help you blow off steam, we're confident our award-winning limousine service at Rochester Limousine – much like Southfield – will never let you down! So do yourself a favor and reserve your luxury limousine today!
If you are in the Southfield area and are looking for limousine service Southfield MI, please contact us today by calling 248.289.6665 or by filling out the form below: